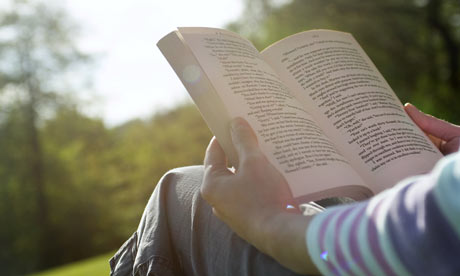 For the next book selection, I thought we'd focus on summer reads - fun reads you can enjoy while sitting under a tree on a sunny summer day. I also thought that we would choose for two months instead of just one, coming back from summer with a new title for September (this has
nothing
to do with the fact that I haven't finished
Cloud Atlas
yet). I've compiled a list of summer reads - granted, "summer reads" have different connotations for different people, but I will try my best:
1. A Prayer for Owen Meany - John Irving
2. The Yiddish Policemen's Union - Michael Chabon
3. The Believers - Zoe Heller
4. A Heartbreaking Work of Staggering Genius - Dave Eggers
5. The Guernsey Literary and Potato Peel Pie Society - Mary Ann Shaffer and Annie Barrows
I've provided five possibilities, but I invite more, if there are any other suggestions. You'll notice that a few of them are familiar, as they have been previous nominees, but I think they fit the category and would be worthy reads for summer. All have great stories told with humour and are relatively short, with, I think, Eggers' book the longest at 375 pages. However, if I'm right, the pages will fly by as we will all have so much fun while reading. Who could ask for more? I'll set up the poll on Thursday with the list of suggestions.